Tuesday, July 29, 2014 / by Joshua Roueche
10 RENOVATIONS FOR AGING HOMEOWNERS
July 10, 2014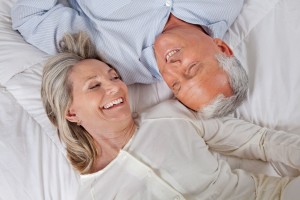 It is never too soon to incorporate aging-in-place renovations to your home plans. You could be a first-time home buyer with house guests in need of accommodation or a baby boomer experiencing home challenges. Or maybe you're a homeowner with foresight — you might not need the renovations for aging, but they could be attractive features to potential buyers. Here are 10 renovations we at First Option think you should consider.
1. From the Curb to Home Sweet Home
Certified Aging-In-Place Specialists (CAPs) are contractors trained in making your home accessible and comfortable. It is highly suggested you a hire a CAP. They know the right lifestyle questions to ask and how to pair your needs and wants with your floor plan. They're also knowledgeable about new product releases that relate to your aging-in-place renovations. You can locate CAPs through the National Association of Home Builders directory.
2. Outside Renovations
Part of a CAP's training includes placing the contractor in the shoes of the aging homeowner to experience their struggles. If you can, take a chair with wheels outside or substitute a cane, walker or similar. Starting from your driveway, note what is difficult if you can't use your full strength and what you need access to. Now do this exercise again at night for a different experience. Some missing outside features might include:


A ramp for the most used entrance.


Widening of the most used entrance for wheelchair access. Secondary entrance might need to be widened too in case of an emergency, say a fire. Hallways and doorways used frequently need to be widened indoor.


Handrails on both sides of the walkway or stairs.


Adequate sensor lighting along walkways.


Accessibility to outdoor hobbies, like a gardening or workstation in the garage adjusted to fit the needs of an aging loved one.


3. Renovating the Heart of the Home
You gather in the kitchen as a family for the warmth and comfort. When entertaining, guests inevitably make their way to the kitchen. It is by far the most popular room in the home, and a room heavily scrutinized by buyers. Low-cost remodeling options for aging-in-place include replacing appliances and features with ADA compliant materials. These materials meet the requirements of the American with Disabilities Act. For instance, as arthritis settles in, its painful to turn the handles for hot or cold water. A better faucet for both aging homeowners and children are those with a single handle. Likewise, knobs or handles on cabinet doors should be easy to use.
4. Larger Kitchen Projects
For those in a wheelchair, talk to your contractor about adding a built-in, low-level prep station. If you are planning ahead for your own convenience or as a selling point, renovate your kitchen cabinets so they're wall mounted. This way they can be lowered or raised in the future.
5. Easy Bathroom Feature
After the kitchen, the bathroom is the second most popular room in the home. Adding grab bars in the shower and around the toilet are easy bathroom additions you can make. Grab bars are not just needed for those in a wheelchair, but also if you have a bad back or similar. They needn't be hideous either. Your CAP can help you source bars that fit your bathroom's style.
6. Replace Your Toilet
Replace your toilet with an ADA compliant one. ADA toilets are a specific height to make using the restroom easier for both sitting and standing. They are 2 inches taller than a standard toilet, being between 17 and 18 inches from the floor. They are also known as Comfort Height toilets.
7. Make Some Room
As mentioned, doors and hallways throughout the home need to be widened for those in a wheelchair. Whether in a wheelchair or a walker, consider widening the main bathroom's toilet and shower areas for complete movability. This is a large job, requiring a lot of planning.
8. Wheelchair Accessibility for Baths
If your aging loved one is in a wheelchair or has a physical disability, consider either adding a tub bench or ripping out the tub and replacing it with a walk-in shower. For both cases, you should add a hand-held shower head to give the bather more control.
9. Clear All Clutter
As you age, you take smaller steps. Your eye site is worsening, and your gait is off causing you to lose your balance and agility. To make movement easier, go the minimalist route and clear excessive clutter. Talk to your CAP about replacing your carpet with hardwood floors. If you already have hardwood floors, add a non-slip finish to them. Secure the edges of area and walkway rugs so no one can trip on the edges.
10. Renovating or Adding a Room
You love your home. You invest and maintain your home for years. You create memories in your home. So it makes sense that you want to stay there for as long as possible and have full control over your daily life. Sometimes to make it happen, you need to renovate or add a room for a caregiver. As a bonus, an extra room increases the value of your home for selling purposes.
Your home is a piece of you. If you are seeking a new home or need to sell, MN Dream Finders is here for you. We can help you with our lending partners, or have a respected real estate agent from our team get in touch. Call us now at 763-229-0875 or contact us through our website www.exploretwincitieslistings.com.
Tags: additions and remodels, Everyday Living, General Tips and Advice, Home Renovations,Homeowner Tips and Advice, house hunting